The Marion Olive
4.96 out of 5 Stars based on 82 reviews.
Designed with two Signature favorites in mind, the Marion Olive incorporates aspects from both the Railroad and the Muller while standing in a league of its own. Made using a limited and unique olive Horween leather, the Marion Olive brings modern fashion to the American work boot-inspired construction. The mini-lug sole adds grip and durability, while the white midsole against the rich, dark-green leather lends refined style and unique design. Also comes with a pair of red laces to add a pop of color.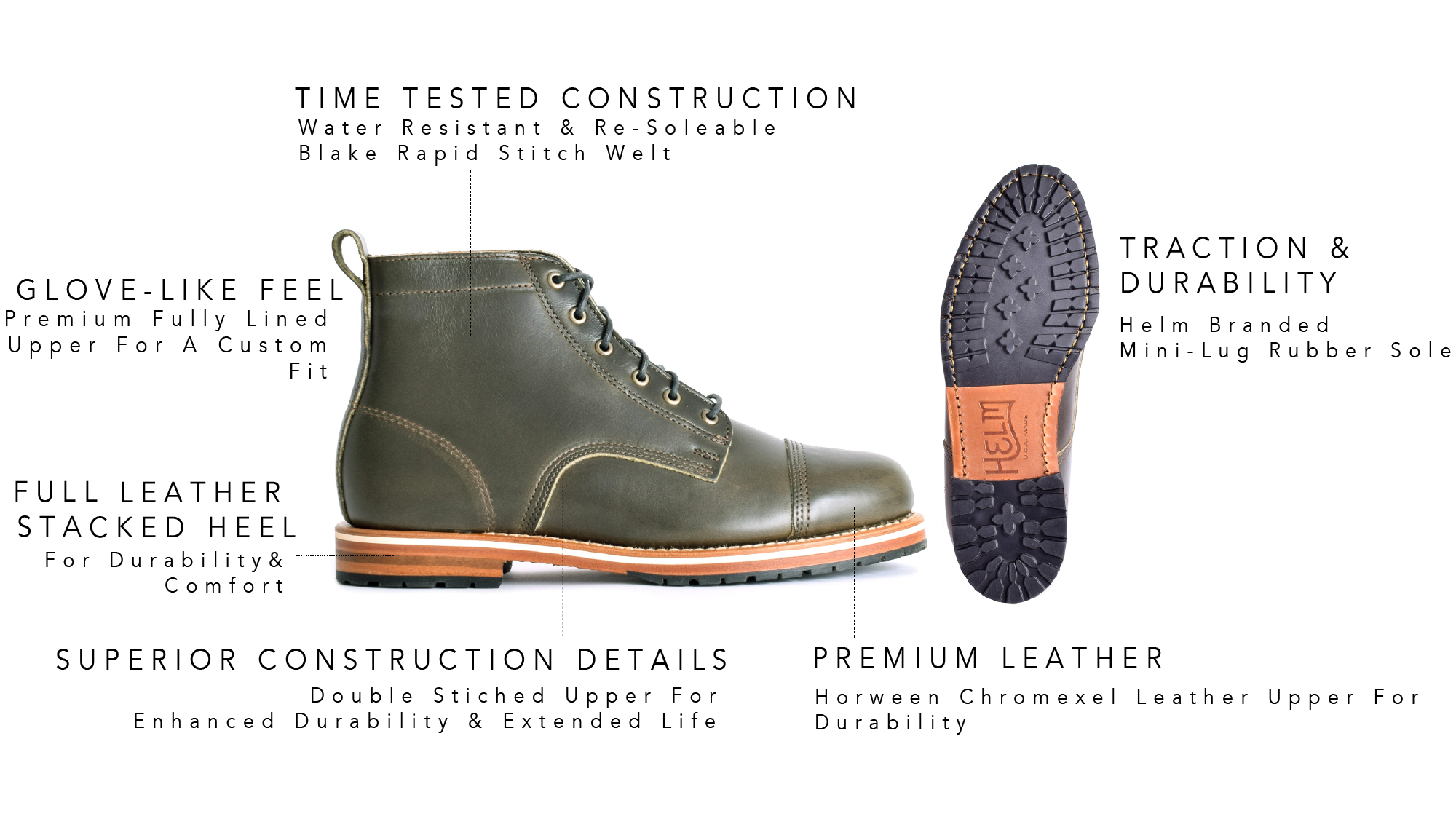 Shell

Full-grain Horween Chromexcel® leather upper

Liner

Fully lined with natural leather

Stitching

Blake Rapid Stitch
Brown triple stitch throughout

Midsole

HELM signature white midsole

Sole
Eyelets
Laces

46 in Black waxed cotton laces, with additional red waxed cotton laces included

Last
Shaft
Weight
Features

Handcrafted in the U.S.A.
Resoleable
Seasonally updated sock liner quote and tongue stamp
Reinforced leather pull tab
There was never a stronger, more devoted and faithful woman than Joshua's grandmother, for whom this boot is named. And now, four generations later, Joshua's daughter carries Marion as her middle name.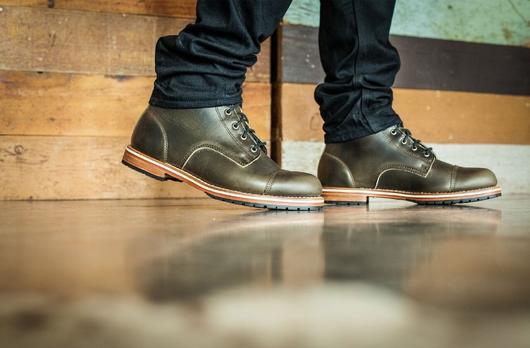 Customer Reviews
Fit

True to size

Runs small

True to size

Runs large

How is the fit overall?

True to size

Runs small

True to size

Runs large

How would you rate the quality?

Exceptional

Adequate

Good

Exceptional
Write a Review
Ask a Question
You May Also Like: